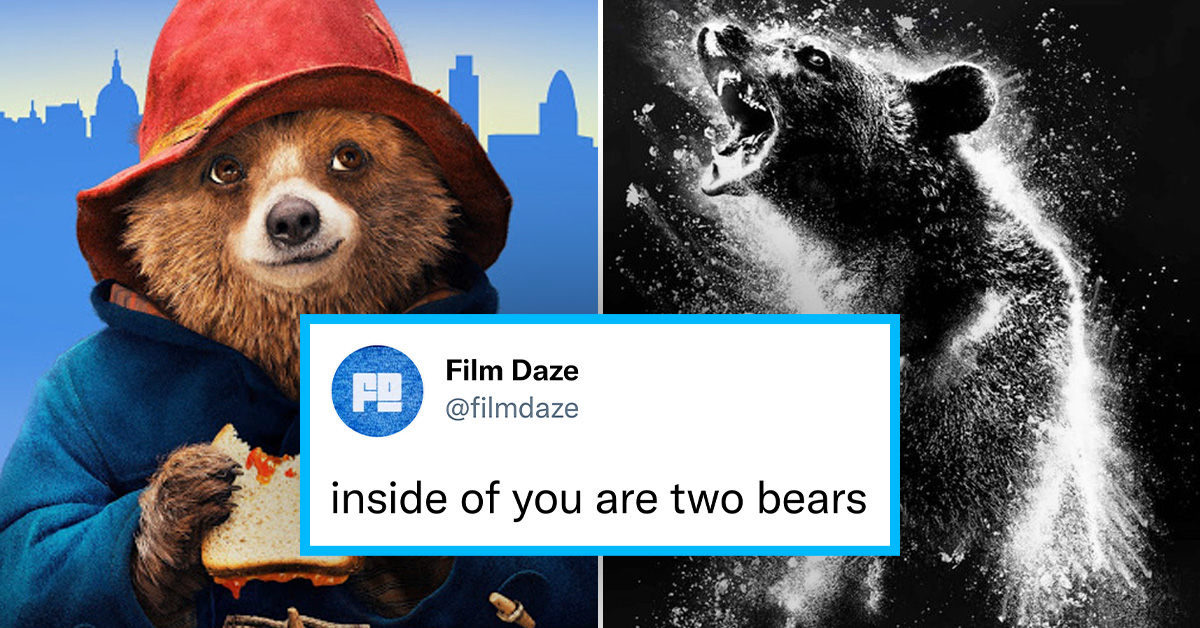 The internet is, predictably, having a field day memeing and Tweeting about Cocaine Bear.
WTF, did you just say Cocaine Bear? What's that about?
Yes, Cocaine Bear. Based on a true story, if you can believe it.
The story goes that in 1985, a drug smuggler named Andrew Thornton II was flying over Georgia in a small plane carrying over 70 pounds of cocaine. However, during the flight, Thornton became overwhelmed and threw several duffel bags of cocaine out of the plane to lighten the load. One of these bags fell into the forest and was discovered by the bear.
The bear consumed the cocaine (we assume by eating instead of snorting, but there's no way to really know) and subsequently died of an overdose. Its body was later found by authorities, and now, the story is a major meme-worthy motion picture directed by Elizabeth Banks and starring Ray Liotta, Keri Russell, O'Shea Jackson, Jr., and a large black bear.
Watch the Cocaine Bear trailer.
Naturally, when you release a movie like this, you're gonna get meme'd. Here are the funniest Cocaine Bear memes and tweets we've come across.
1.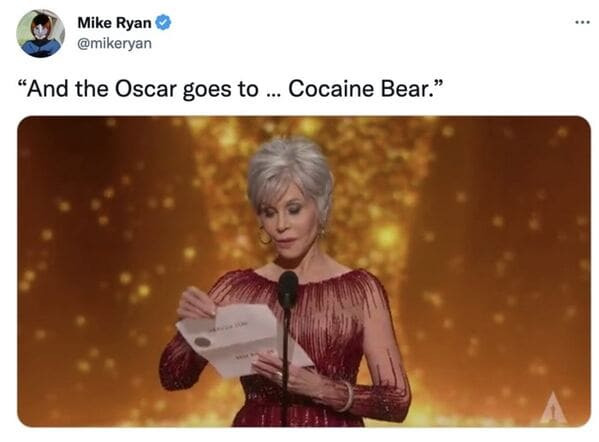 2.

3.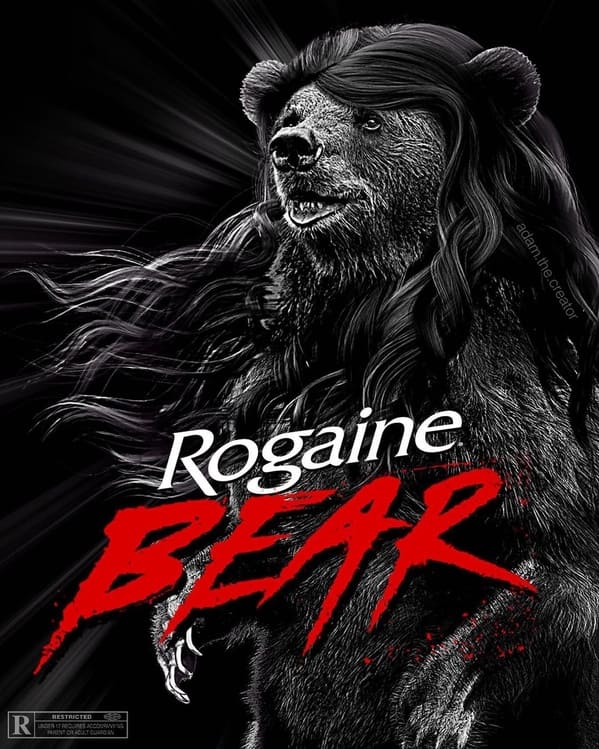 4.

5.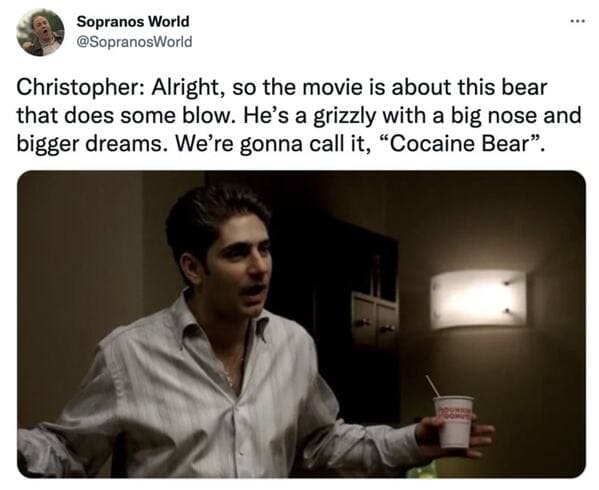 6.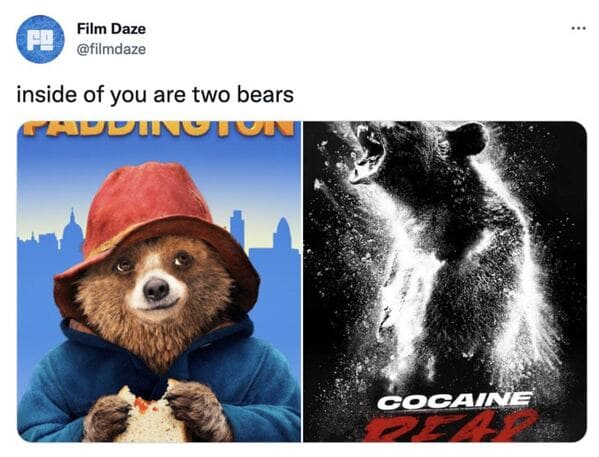 7.
me at opening night of Cocaine Bear pic.twitter.com/TxoOkhdr2e

— Drewberz (@buddy_ferrara) February 25, 2023
8.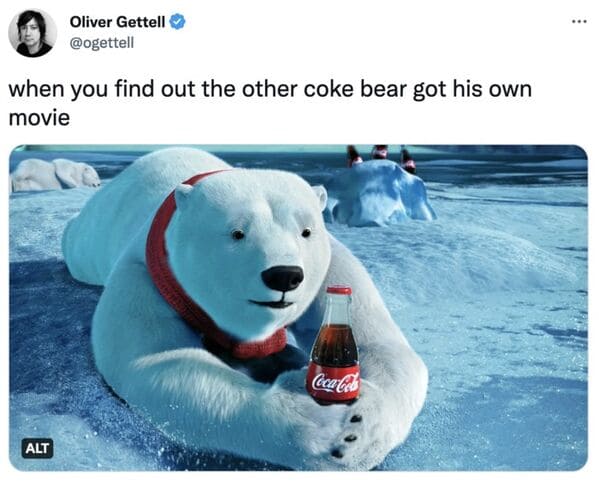 9.

10.
The price of cocaine in LA went up and I just know it's got something to do with that fuckin bear

— push push (@itspushpush) February 26, 2023
11.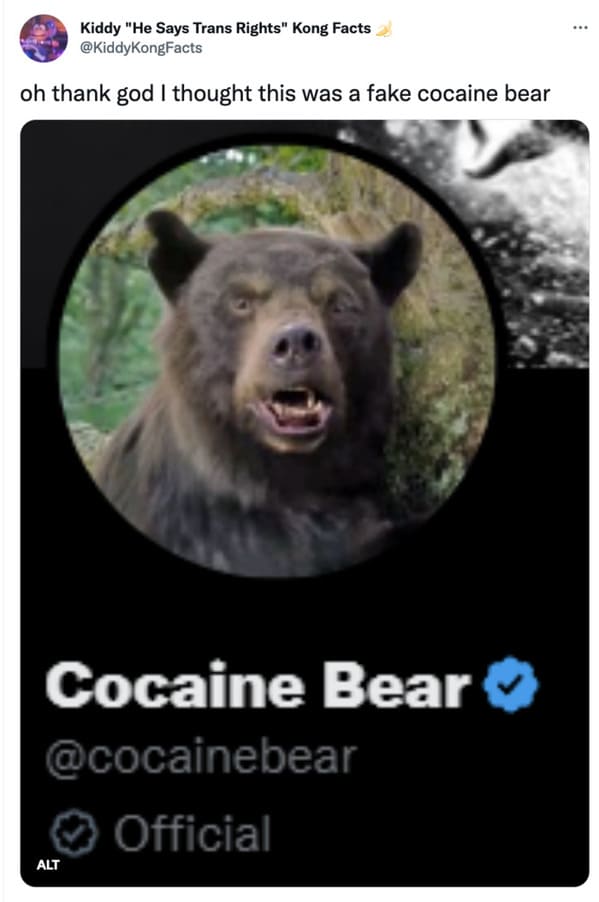 12.
me when I found out that the Cocaine Bear was female pic.twitter.com/dI5XhofKhJ

— Leslie Mann VEVO (@ugghhhhhhhhhhh) February 24, 2023
13.

14.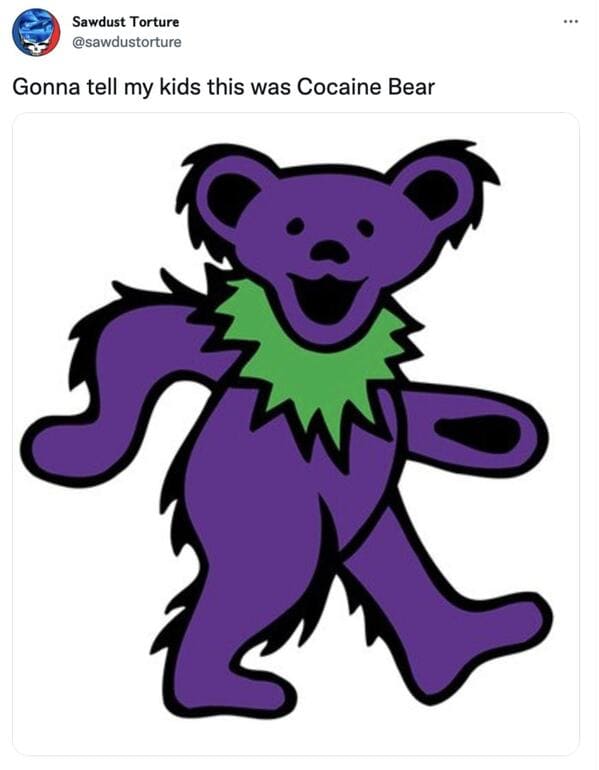 15.
I just saw Cocaine Bear and let me tell you… pic.twitter.com/p9y7eMDSsV

— himothée chalamet (@danielwjones_) February 26, 2023
16.

17.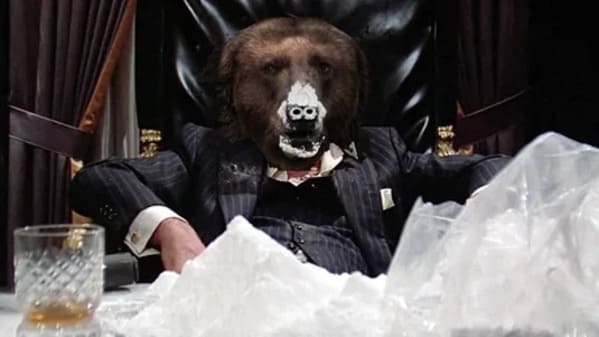 18.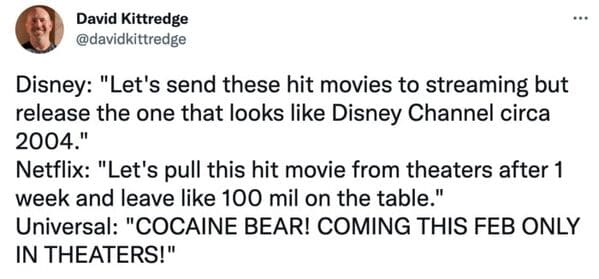 19.