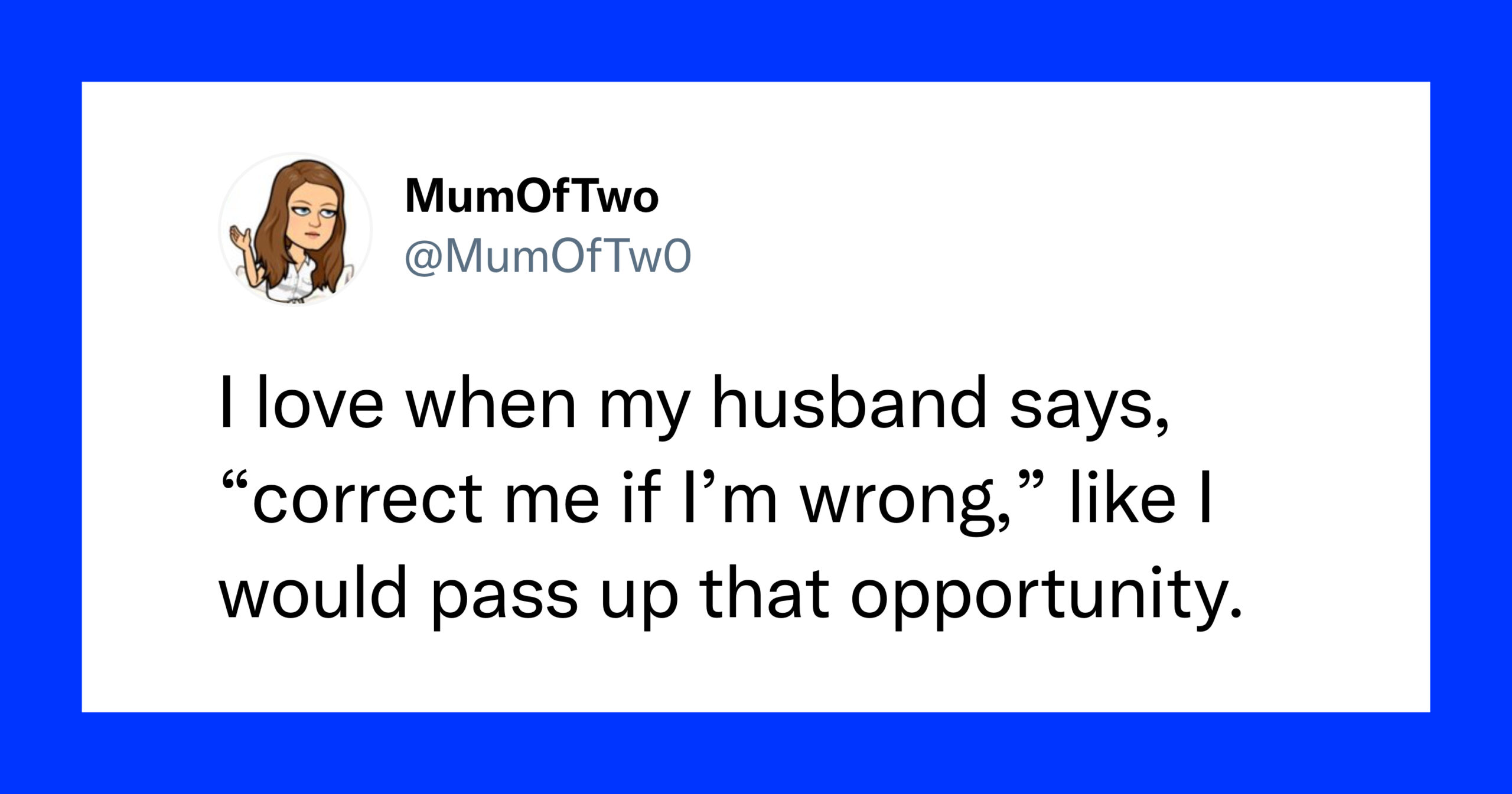 Looking for a laugh that isn't necessarily related to the way your spouse does literally anything? We've got you covered with our roundup of the funniest marriage memes and tweets from this week!
From relatable quips about spouses on business trips to relatable jokes about sexting while married, here are the most blissful of marital bliss memes that popped into our feeds this week.
As always, check out our archive of the funniest marriage memes.
1.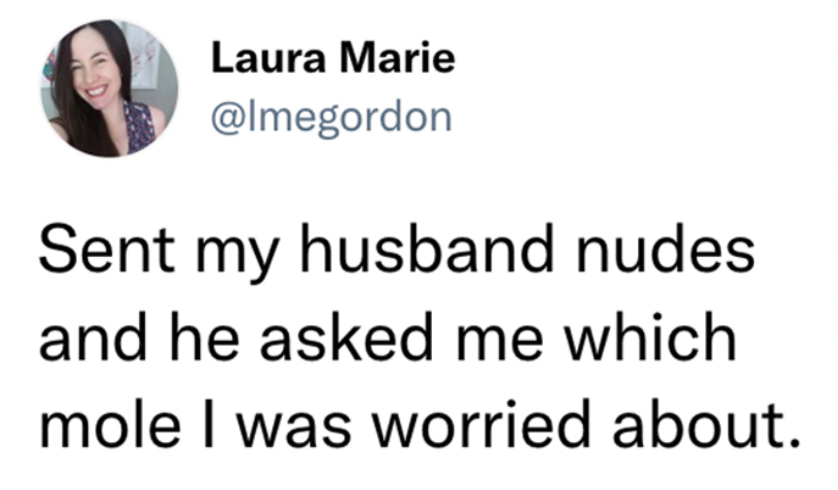 2.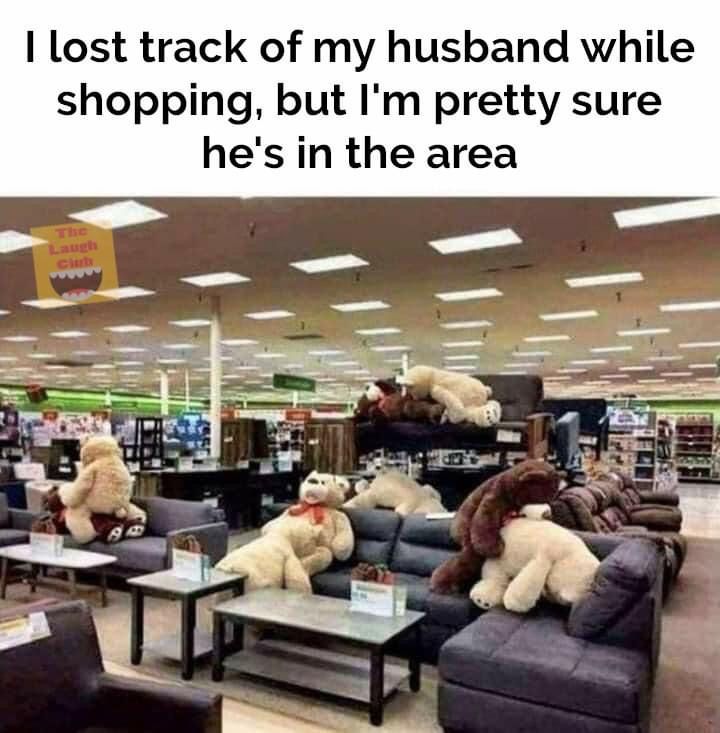 3.
I think my wife is really mad at me. She barely touched my fries.

— A Dad Influence (@gbergan) February 1, 2023
4.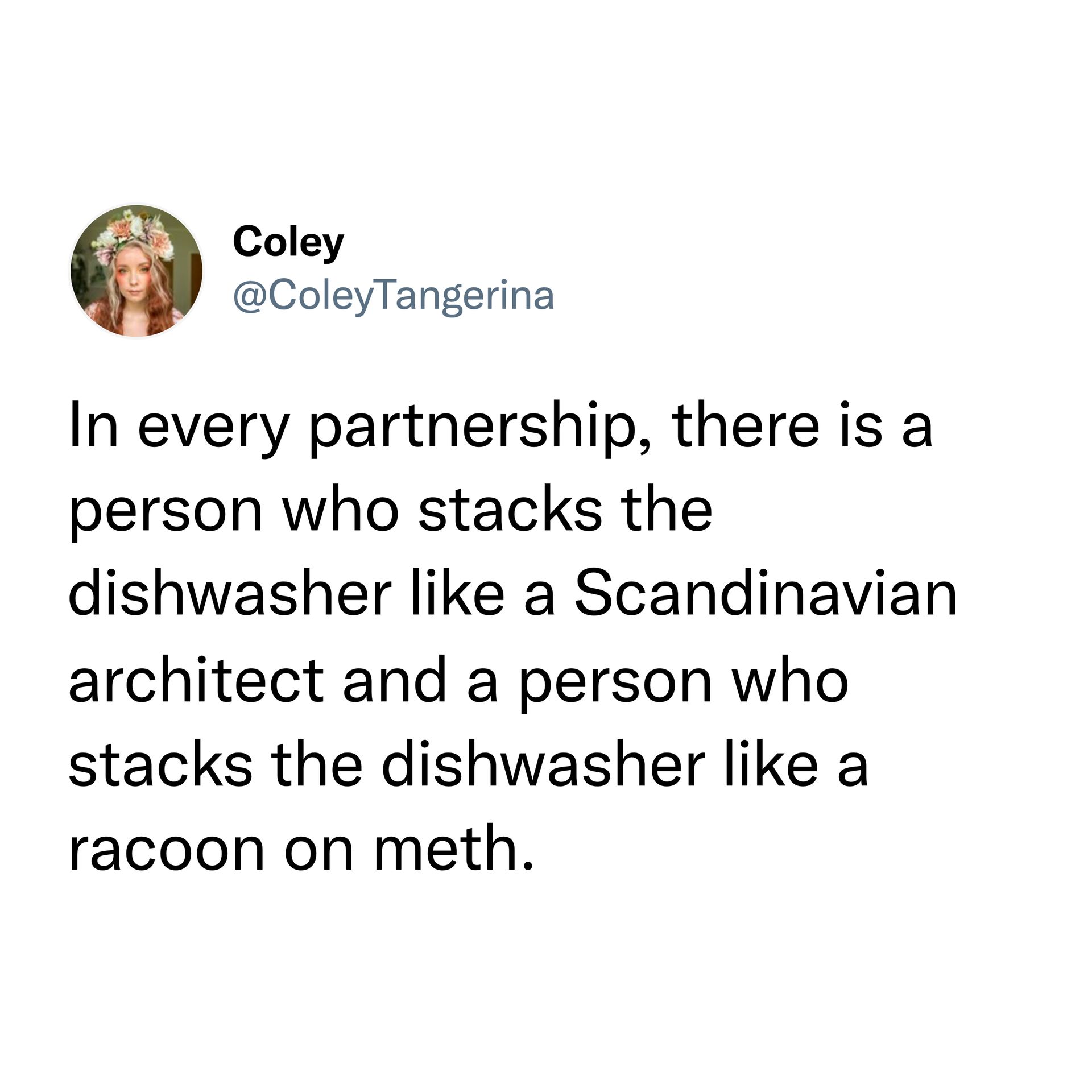 5.
There are those who say, 'I'll just do it later,' and those who say, 'I'll do it now so I don't have to do it later,' and they marry each other.

— One Awkward Mom (@oneawkwardmom) February 5, 2023
6.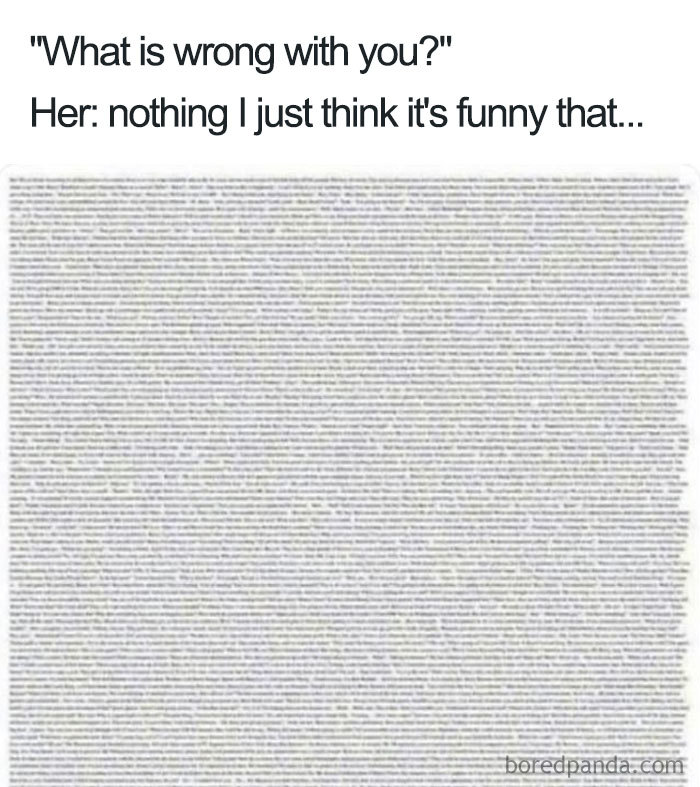 7.
I'm on a business trip and I get this text from my husband, "I think the kids have hidden a hotdog in the house, but I can't find it"

— mom mom mom mom mom (@notmythirdrodeo) February 9, 2023
8.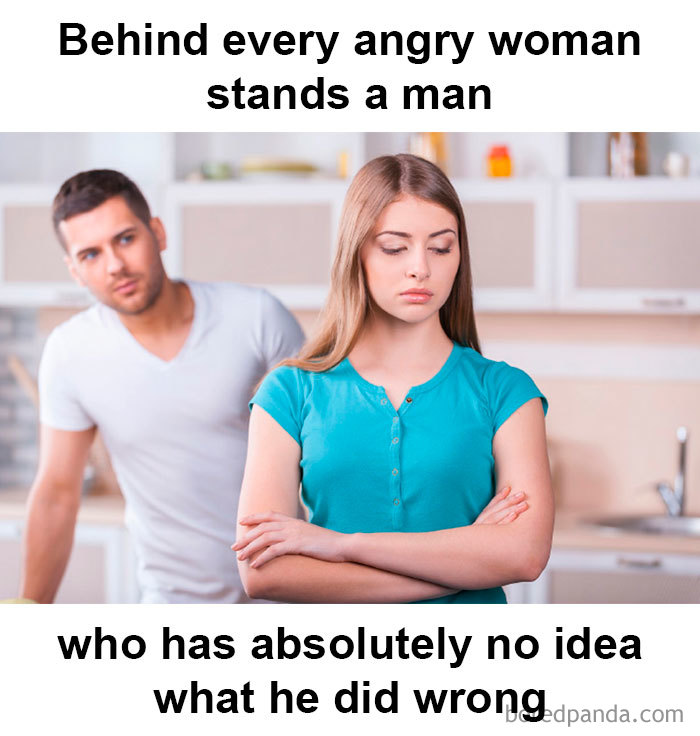 9.
You should most definitely ask any potential spouses whether they believe dirty dishes should go into the sink, on the counter or in the dishwasher because you think you know but you don't and you will fight about it

— mean things I say to myself (@meantomyself) February 1, 2023
10.
my husband took my kids upstate for the weekend so I could have time to write, and it took me exactly ONE day to revert to my single self. no shower, no real meals, no going outside. turns out being married w kids is the ONLY thing keeping me from being a feral animal

— ely kreimendahl (@ElyKreimendahl) February 11, 2023
11.
Me: I no longer wish to be contacted, can you please take me off your call list?

Wife: please stop answering the phone like that when I call you

— 🌜🤷‍♂️Dad Moon Rising 🤷‍♂️🌛 (@raoulvilla) November 10, 2022
12.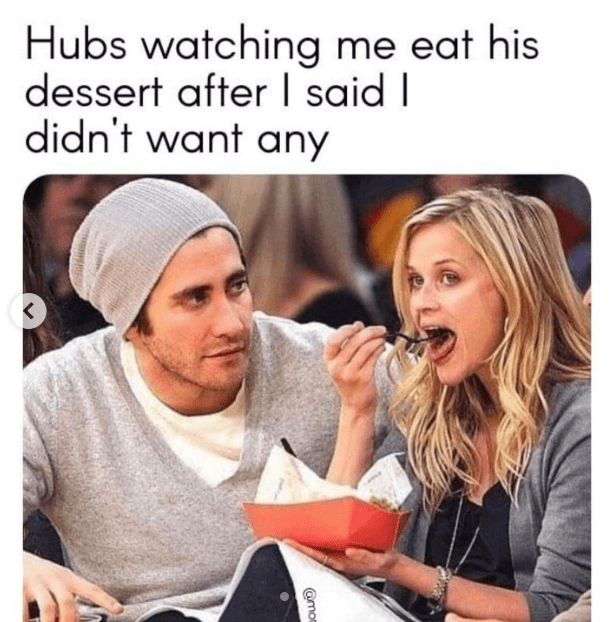 13.
My husband is now buying an orange vest so he'll look official when he goes around the neighborhood trimming trees and bushes that have grown over sidewalks.

— Eli McCann (@EliMcCann) February 11, 2023
14.
I love when my husband says, "correct me if I'm wrong," like I would pass up that opportunity.

— MumOfTwo (@MumOfTw0) November 15, 2022
15.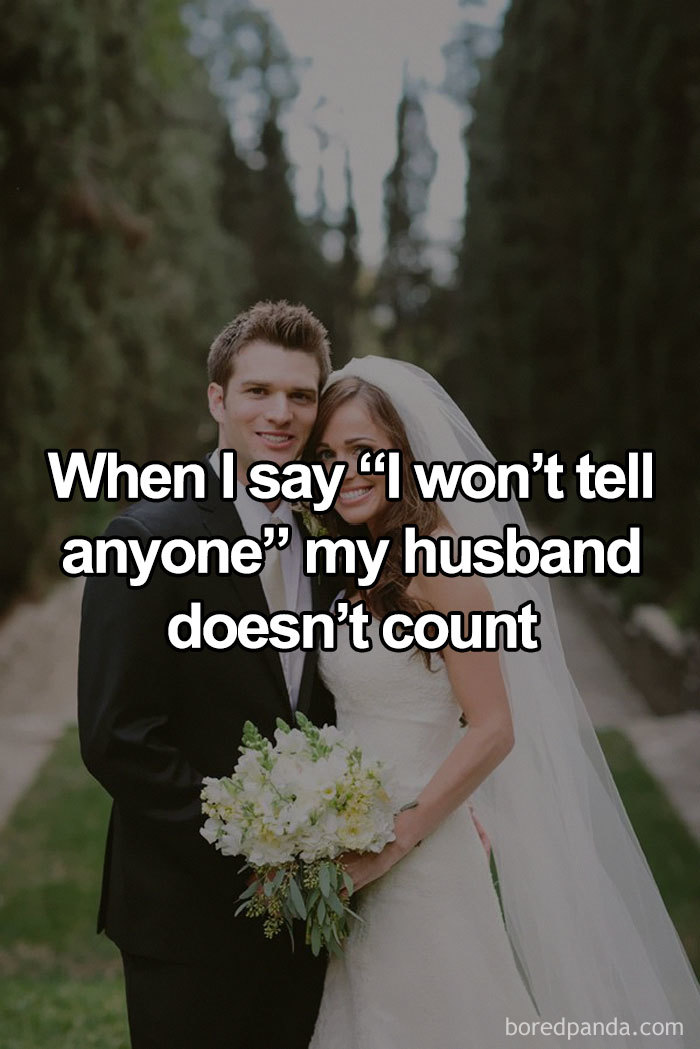 16.
trans men are MEN. for instance I can tell my husband 50 times about my friend sarah and he'll STILL be like "wait who's sarah"

— ely kreimendahl (@ElyKreimendahl) May 4, 2022
17.
My husband just told me not to look in the vegetable drawer because it would ruin my birthday surprise, but if my birthday surprise involves vegetables, he may be in danger.

— smerobin (@smerobin) May 13, 2022
18.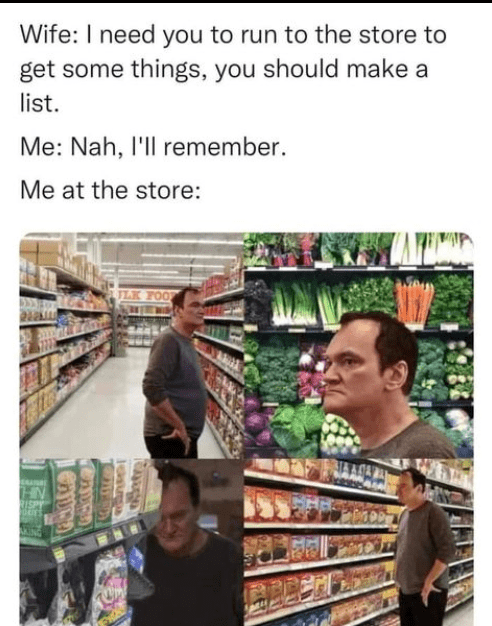 19.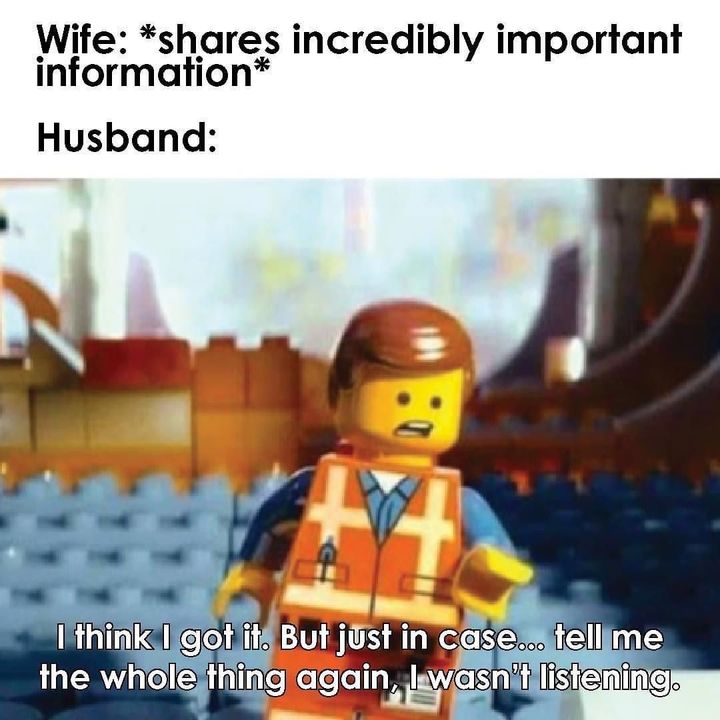 20.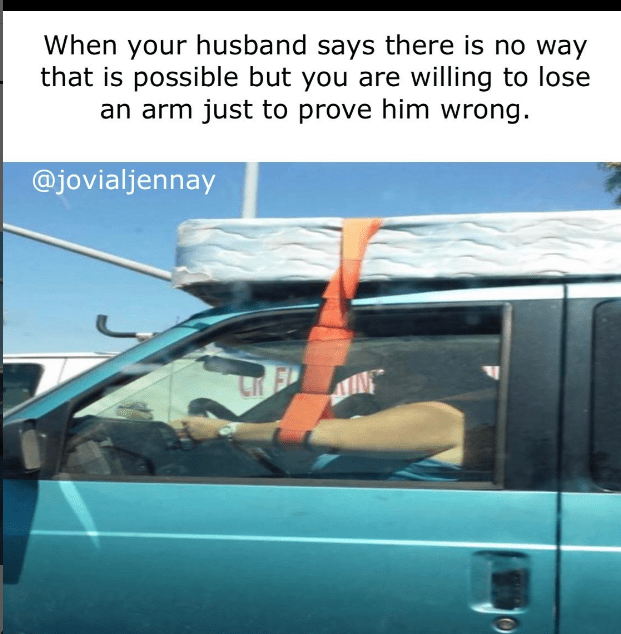 21.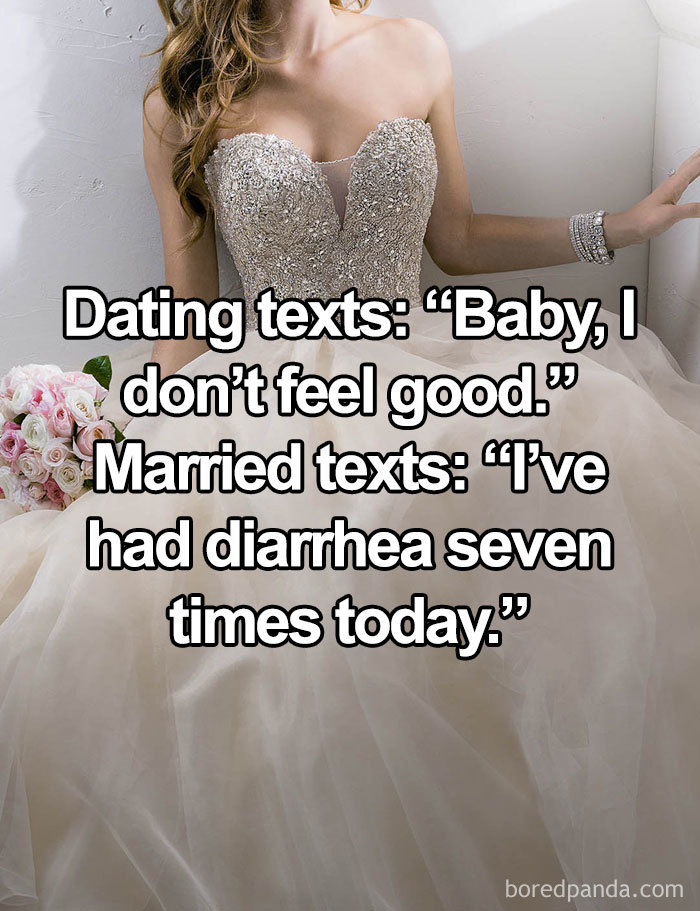 22.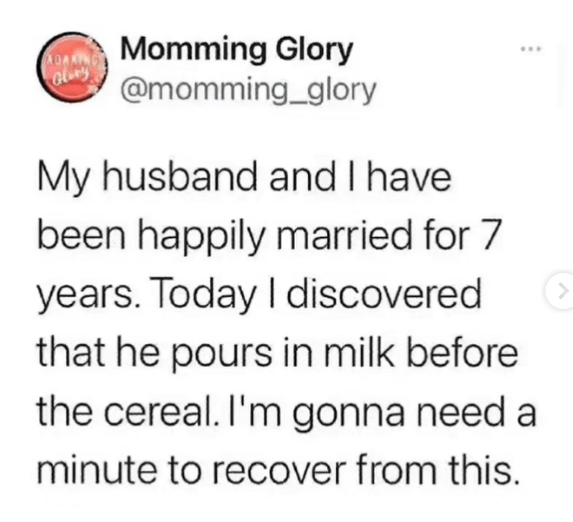 23.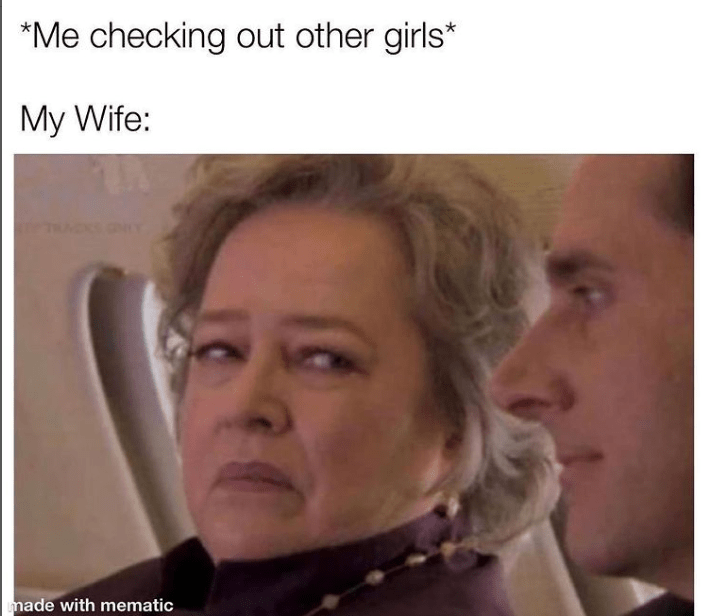 24.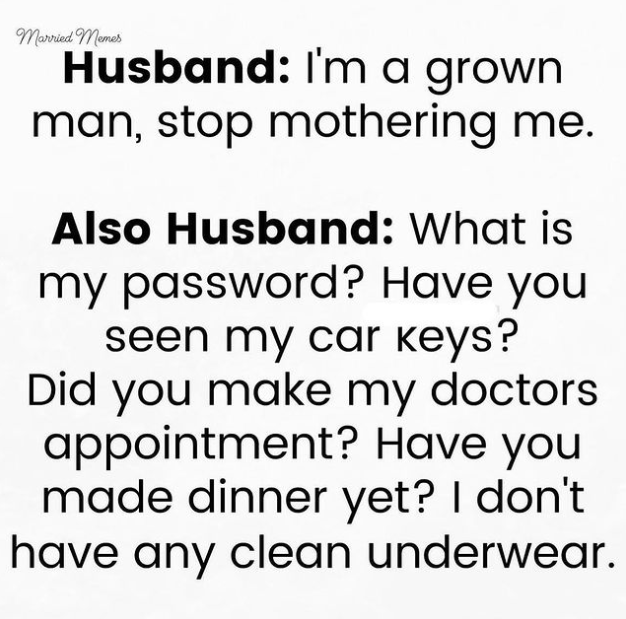 25.
Read also: 40+ Marriage Memes That Hilariously (And Uncomfortably) Sum Up Married Life