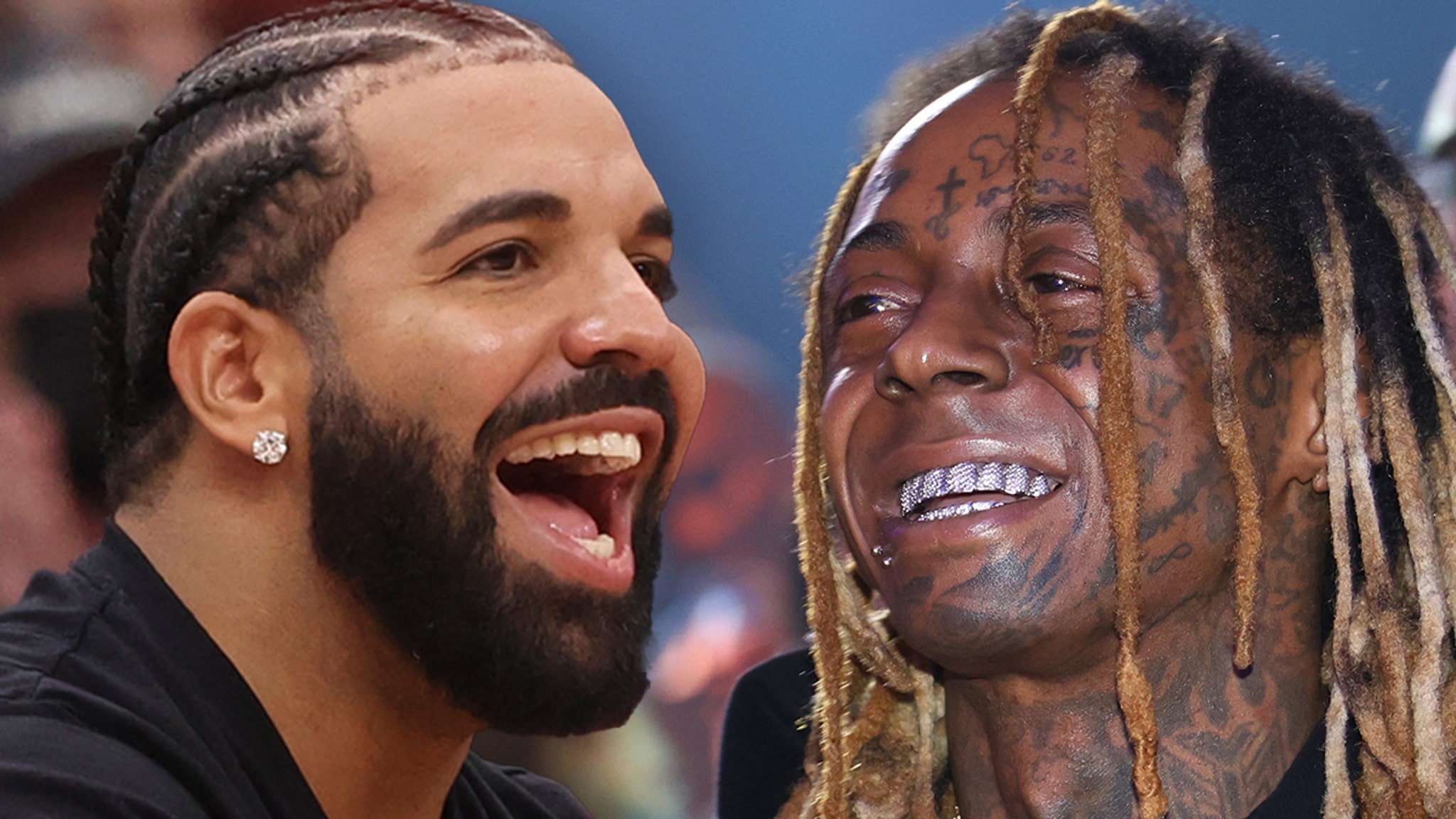 Drake is looking back at his entry into Lil Wayne's Young Money Records camp with fondness — considering their relationship hit the ground so fast, they didn't even get properly introduced!!!
During his Turks and Caicos convo with Lil Yachty, Drake admitted Wayne first thought his name was "Drizzy Drake Rogers" when he rapped it on one of their collaborations … the 2008 track "Ransom."
Rogers is actually the name of one of Canada's top internet providers and Wayne thought that was Drake's last name, seeing they were sending tracks via email.
When "Ransom" dropped, Drake says he realized the error but didn't have the heart to correct his mentor.
They went on to record plenty of successful collabs following the flub — both recently earning a spot in the Top 10 of Billboard's Top 50 rappers list, although Wayne largely disagrees with his ranking.
Apple Music / The Zane Lowe Show
The YM stars were weirdly placed next to each other … Drake at #8 and Wayne at #7 … but Wayne recently told Apple Music not Jay-Z, Eminem or even the late greats Tupac and Biggie should be considered better than him!!!
He'll have plenty of time and opportunity to prove his case with the upcoming "Carter VI" release … things might get spicy!!!