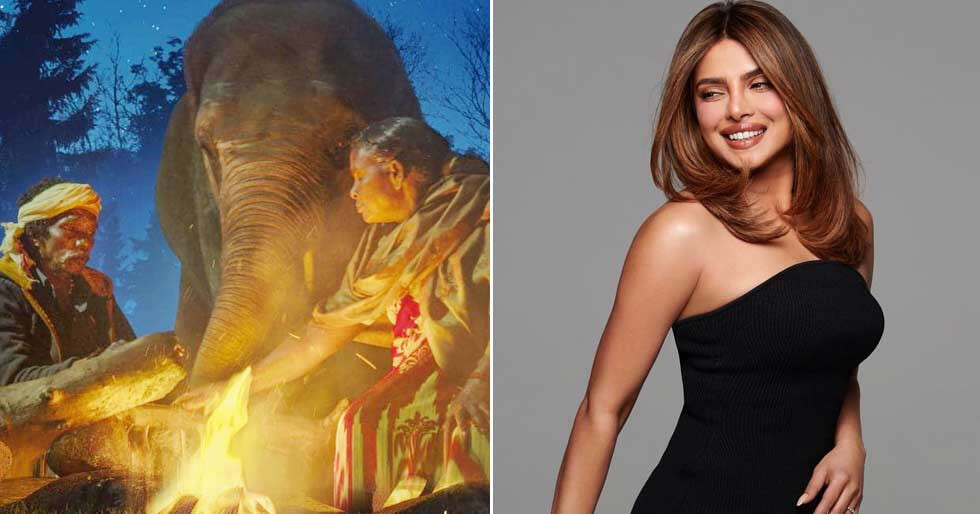 Priyanka Chopra Jonas recently watched India's Oscar-nominated film The Elephant Whisperers and was all praises.
Priyanka posted two pictures from the film on social media, crediting the makers of the film. Captioning her review, she wrote, "A trunk-filled with emotions! One of the most heartwarming documentaries I've watched recently…loved it!"
She added, "Big shout out to @kartikigonsalves @guneetmonga for bringing this amazing story to life."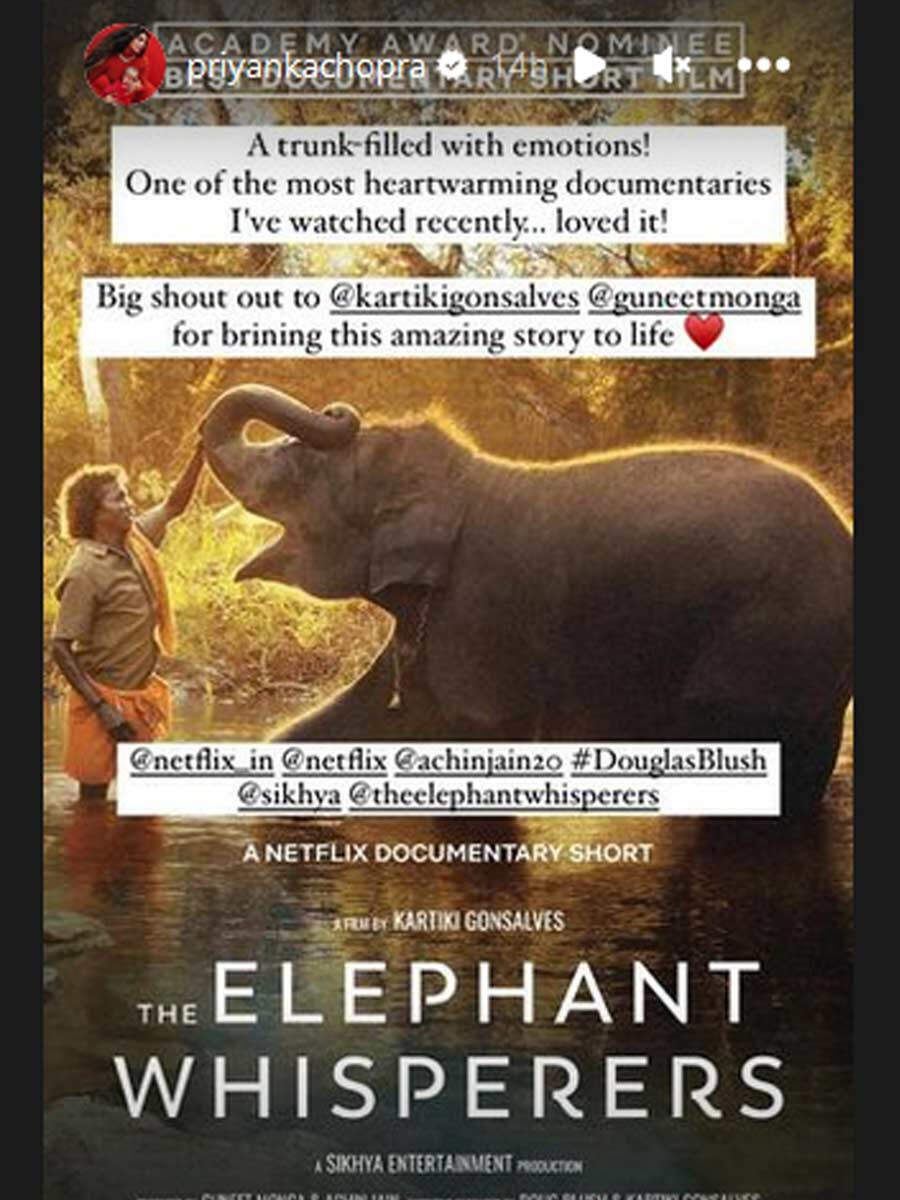 Replying to her review, the producer of the film, Guneet Monga of Sikhya Entertainment re-posted Priyanka's post on her Instagram story and wrote, "Thank you @priyankachopra. You are the best. We are over the moon @priyankachopra. We love you so so much."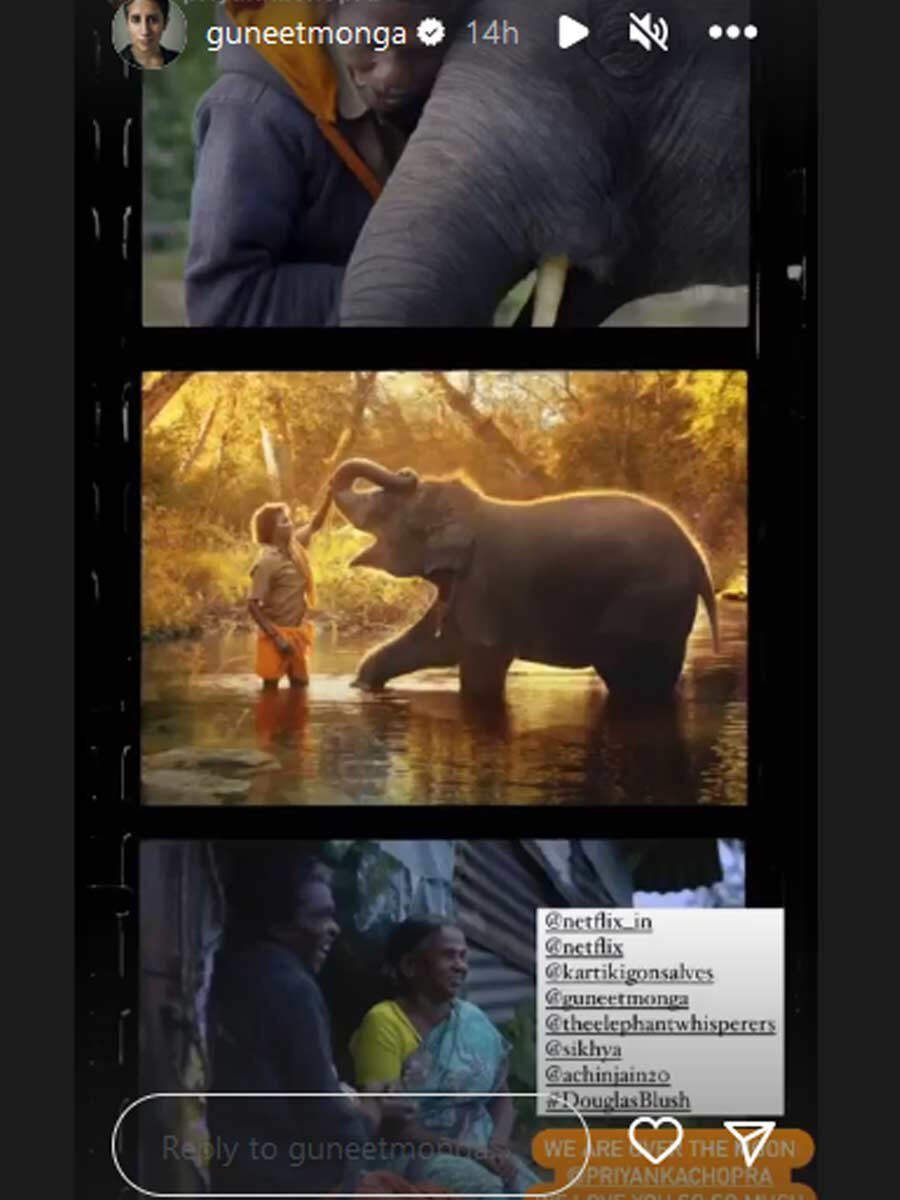 The Elephant Whisperers was nominated for the Academy Award for Best Documentary Short Film at the 95th Academy Awards.
This film tells the story of an indigenous couple who take care of Raghu, an orphaned elephant. The couple's journey is captured in the short film as they strive tirelessly to ensure Raghu's rehabilitation and survival. The film emphasises the beauty of the rare fauna as well as the coexistence between humans and animals.
The film is directed by Kartiki Gonsalves and is produced by Sikhya Entertainment. The film premiered in the US at the DOC NYC Film Festival on November 9, 2022.
See Also: All That Breathes and The Elephant Whisperers nominated for Oscars 2023 in the Documentary category