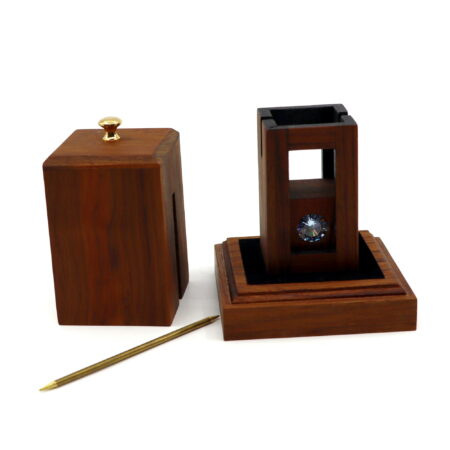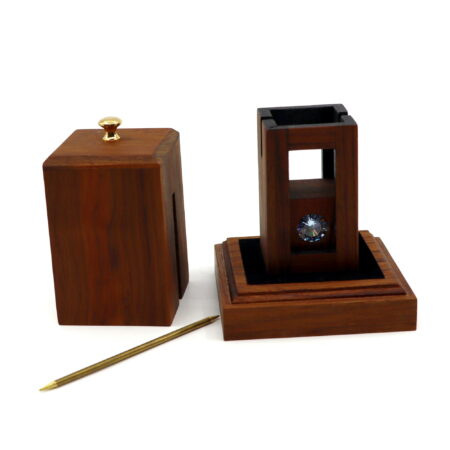 4 out of 5
This is a very well made box with a clever method and it is easy to do.  It is best performed with people in front but it certainly does produce the effect that is advertised.  The problem that I have with the effect is that it is not really a penetration, but a transposition.  The block transposes itself onto the rod.  If it was a penetration you would move the rod down onto the block.  That does not happen.
If you look at the first video Rob gets closest to making the effect work, because the block stays in the same place – but to do Rob's effect you have to use a ribbon instead of a rod.  I think this a method looking for an effect and I think it could have been better but I don't think Magic Wagon really thought about what the actual effect was 🙁
But full marks for craftsmanship as we have come to expect from Magic Wagon.
Click here for more information.