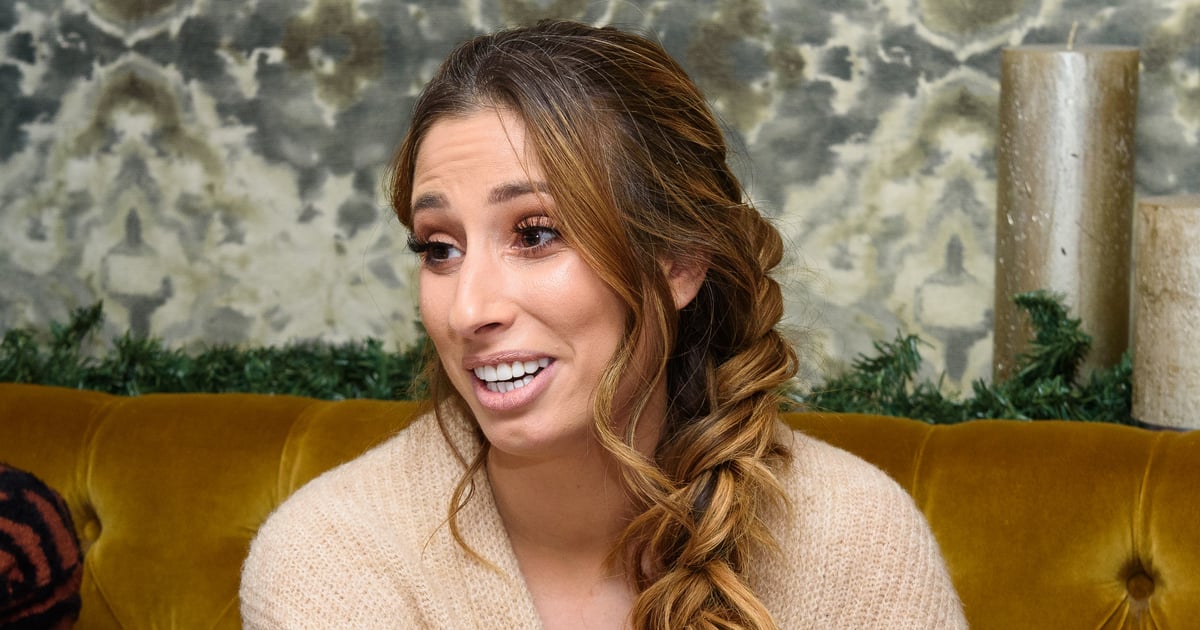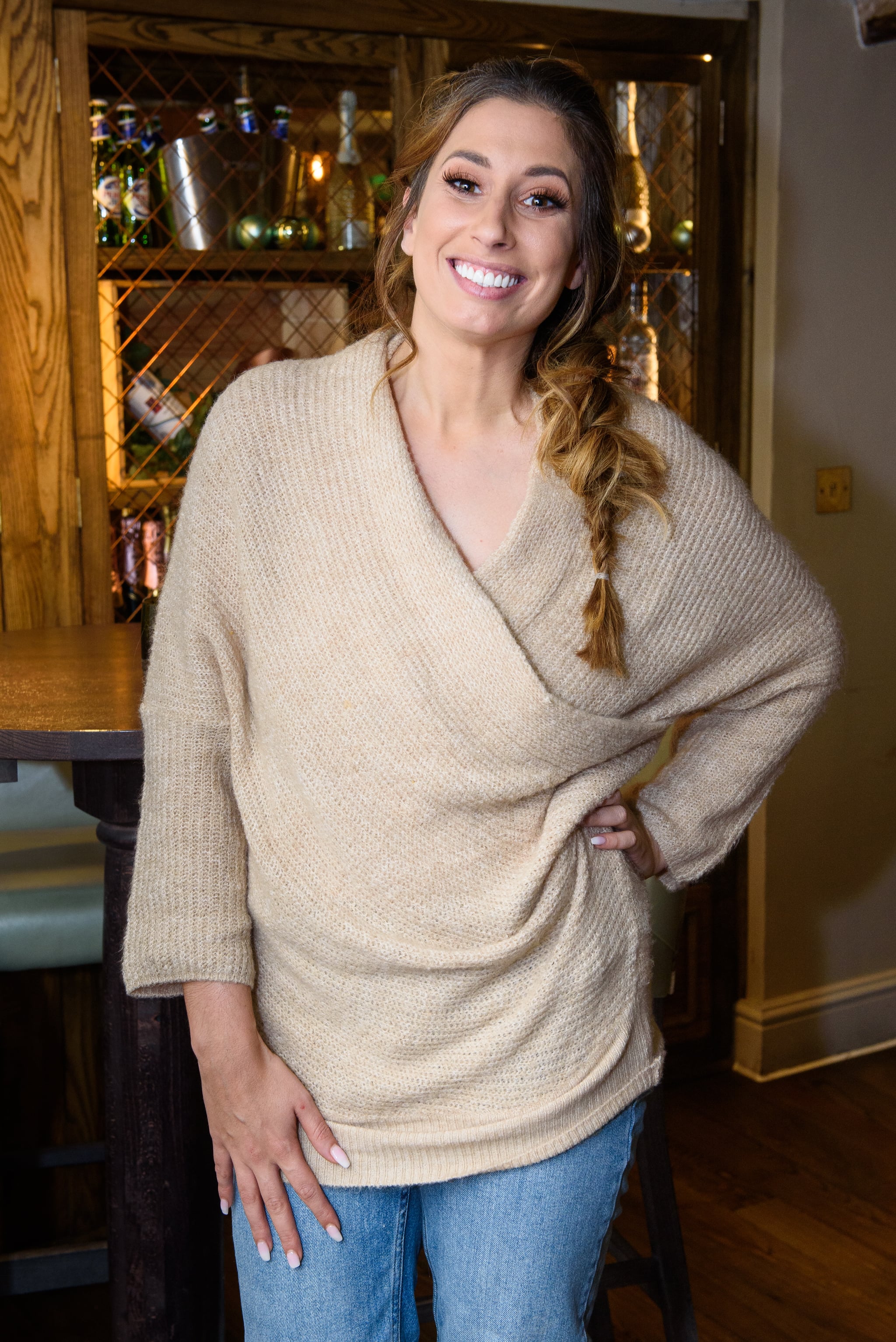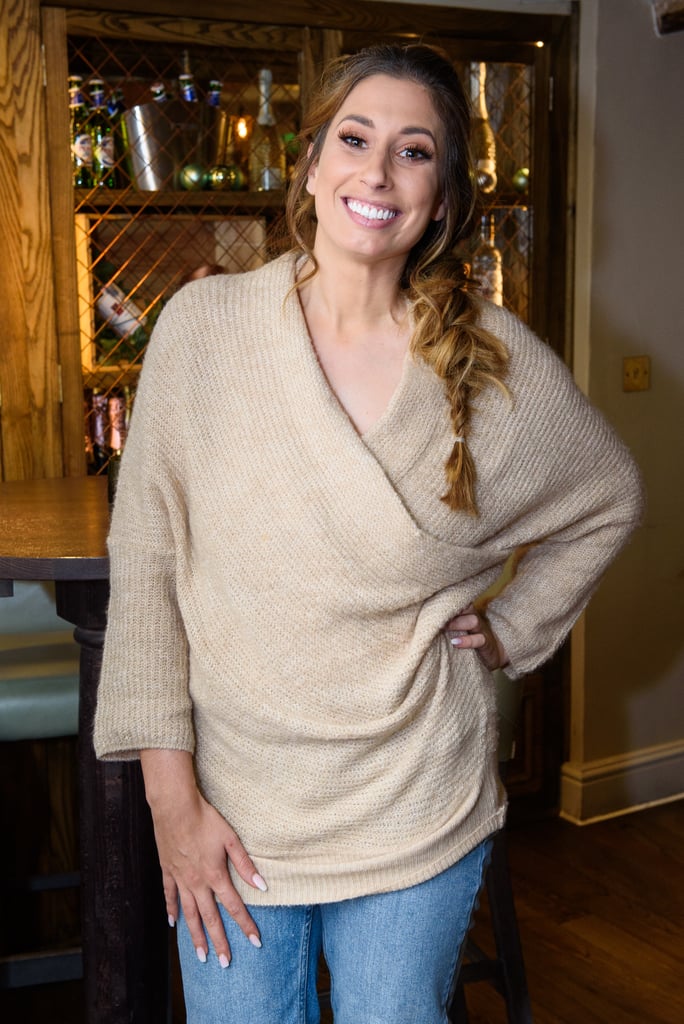 Stacey Solomon is loved for sharing the ups and downs of mum life, and her latest revelation is a topic undoubtedly shared by other parents of newborns: the first passport photo. In a hilarious Instagram story, posted on 28 Feb., the TV star gave followers an insight into the struggles of the photobooth.
"I am full on sweating in this booth," she wrote. "It's IMPOSSIBLE. And we have her passport appointment tomorrow. Send help." The caption was written across snaps of two-week-old baby Belle, who is crying with an open mouth in one attempt, and has her little face scrunched with her tongue out in another. Getting a passport photo of a newborn — which laughably lasts for five years in the UK — is no mean feat for any parent, and Solomon brought her down-to-earth personality to the occasion. In the end, she revealed her dad came to the rescue to take a snap of Belle at home in the hope of getting a clearer shot. "I didn't want to take it at home because I thought it would be easier to do in the post office where they can check it. I was wrong," she added alongside a crying with laughter emoji.
Solomon announced she had given birth on 11 Feb, and revealed her floral-inspired name two days later. Belle joins Solomon's blended family, made up of her dad, Joe Swash, siblings Rose and Rex, and half brothers; Zachary, Leighton, and Harry. While the 33-year-old has shared a number of gorgeous photos of her family on social media, we love that she continues to be real about the more stressful, less glamorous moments of parenthood. Keep 'em coming! See the brilliant snaps below.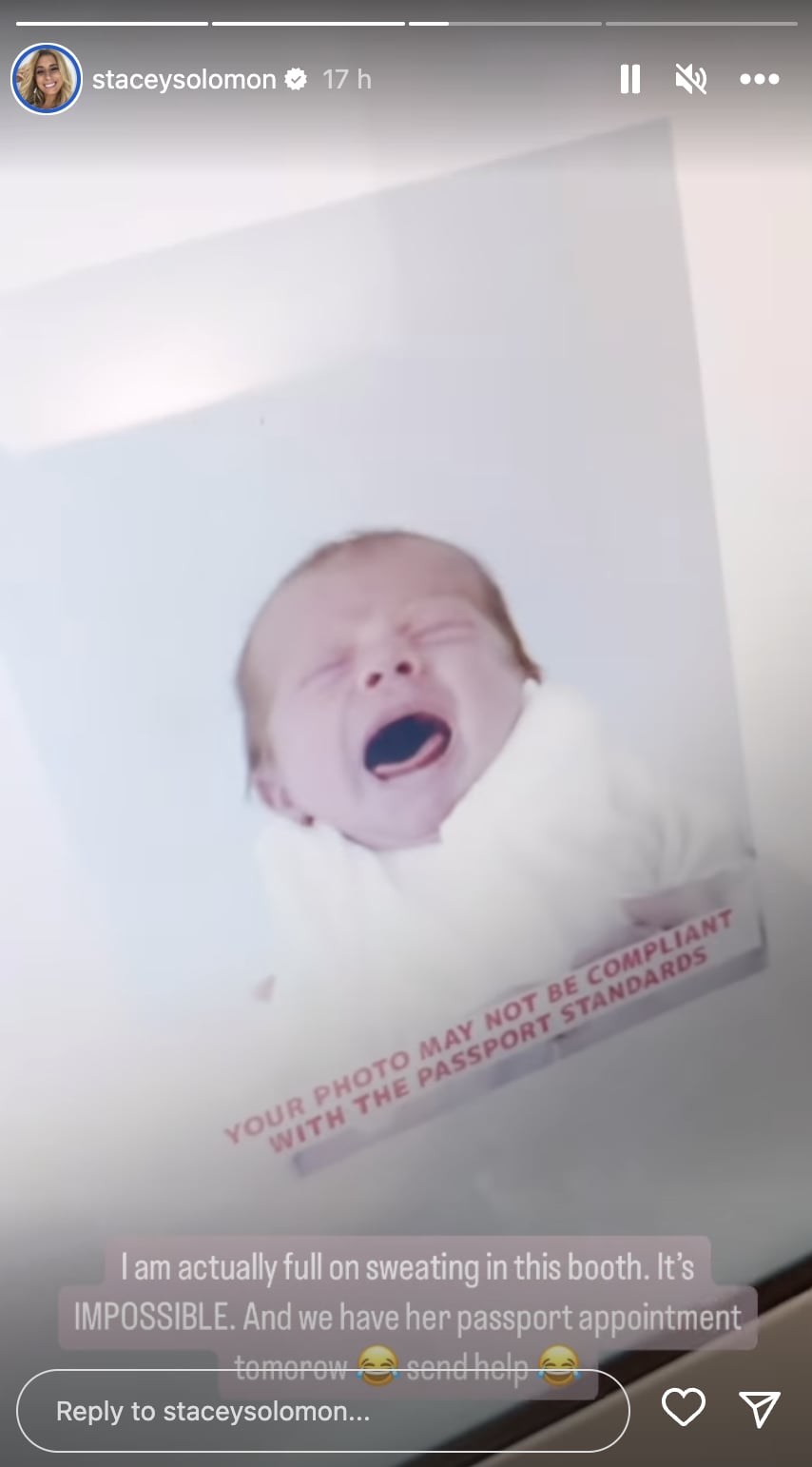 Image Source: Instagram user @staceysolomon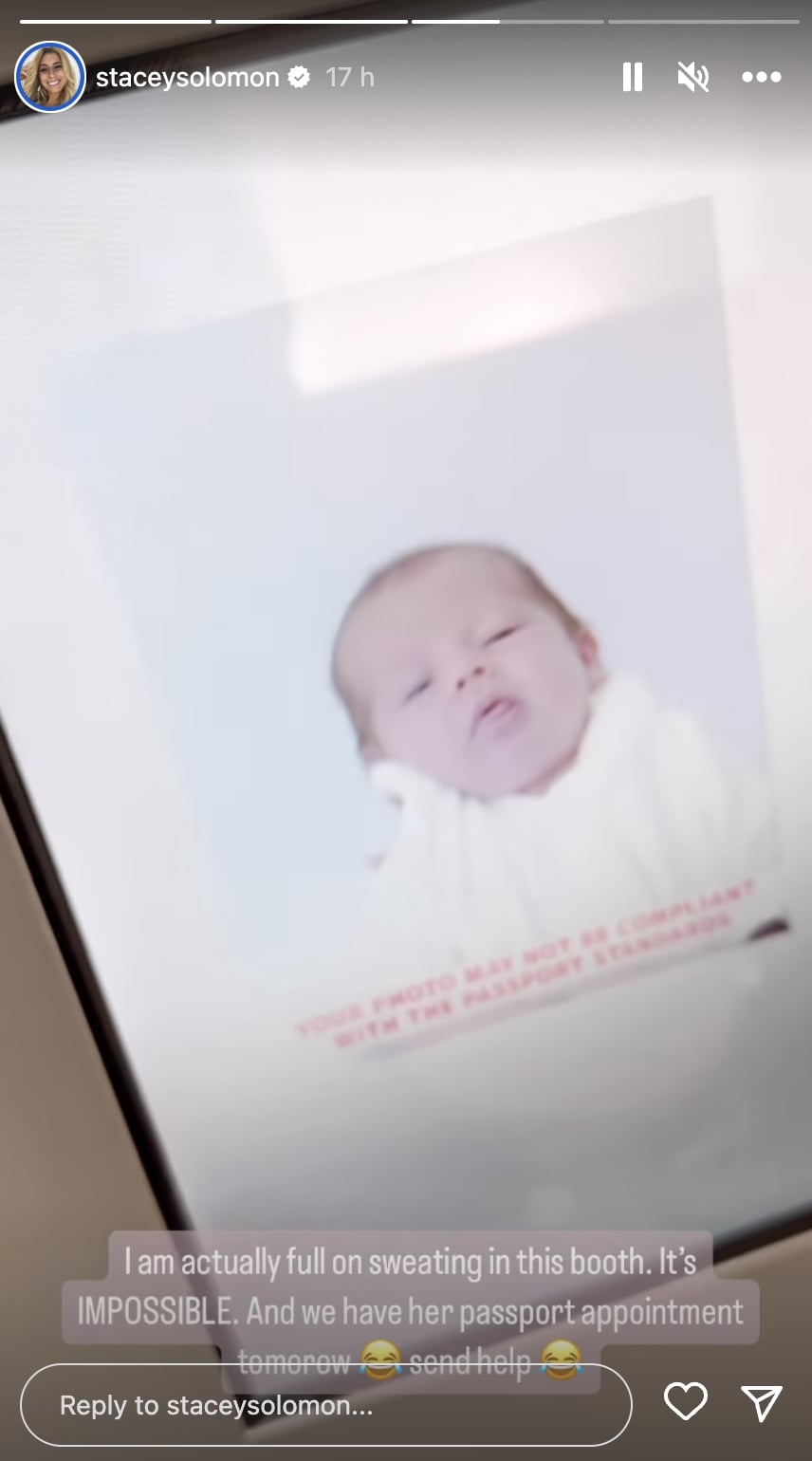 Image Source: Instagram user @staceysolomon