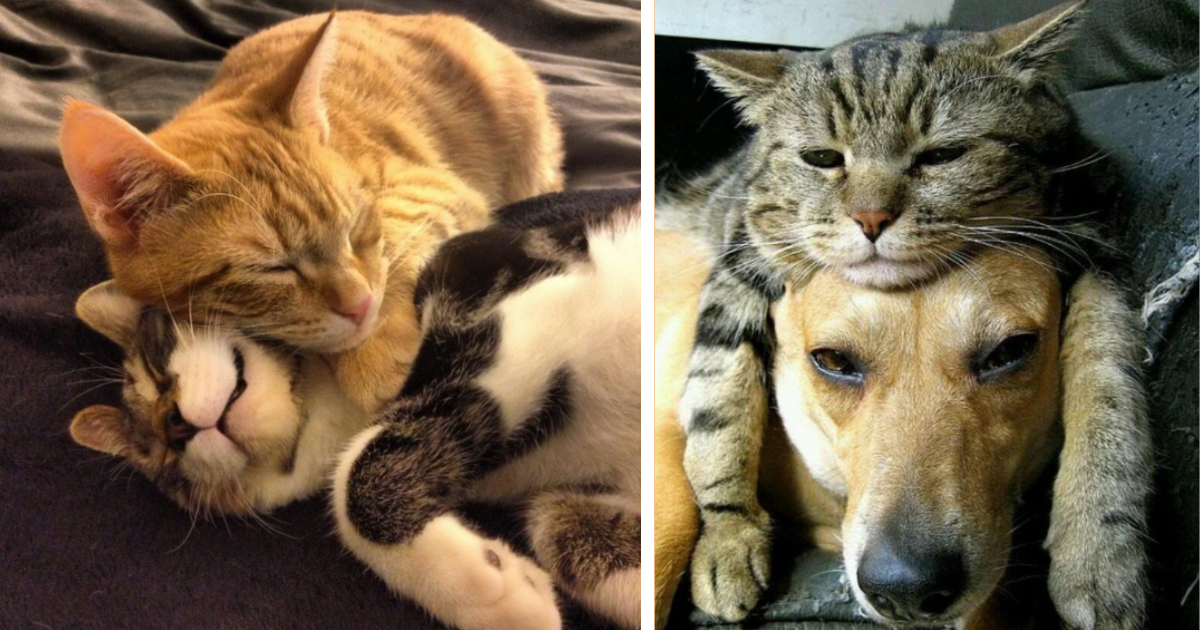 Hi everyone, and welcome to your first Snuggly Kitty Nap Time class, where we teach you how to reach out to your inner kitten for a better and more content sleep. First, we'll need you to partner up with another fabulous feline for today, though in later classes we will also be exploring the cuddle puddle technique, where many kitties can group up.
Ok, great, now that we've warmed up, it's time for the main attraction. Now what you want to do is start your cuddle in any position you prefer, and gradually move into the 'Mirrored Mama' pose, and then while in the pose, envision yourselves as kittens, being held tightly by mama cats, completely protected from anything and everything. Once you do this, you can reach a state of kitty zen.
Start every morning with a smile by subscribing to our purrfect daily cat ICanHasNewsletter – click right here!